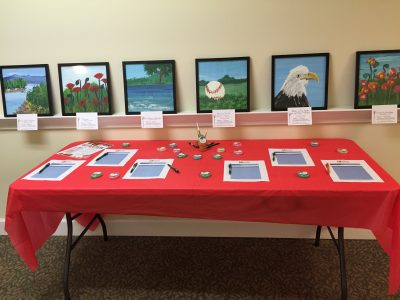 Greenfield Senior Living of Berryville, VA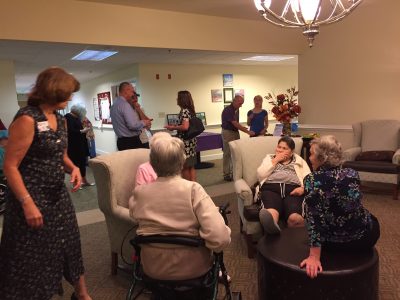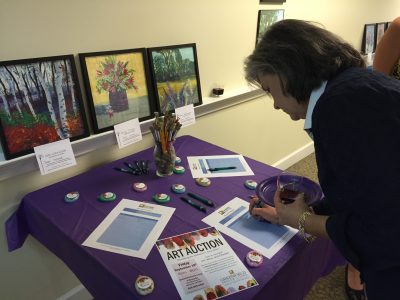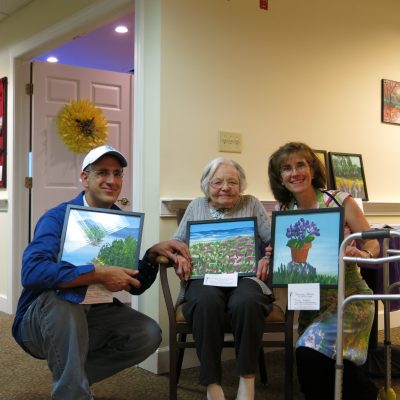 in partnership with Art Together recently hosted a silent art auction with all proceeds to benefit the Alzheimer's Association.
The artwork was created by the residents who have participated in our programs over the past two years. Thanks to the generous donations of more than 25 paintings by residents and their families, and the generous donations by attendees, the event was able to raise $930 in just 90 minutes! Wow!!
Here's to the gift of the arts in our lives….and the blessings and healing they can bring to others!