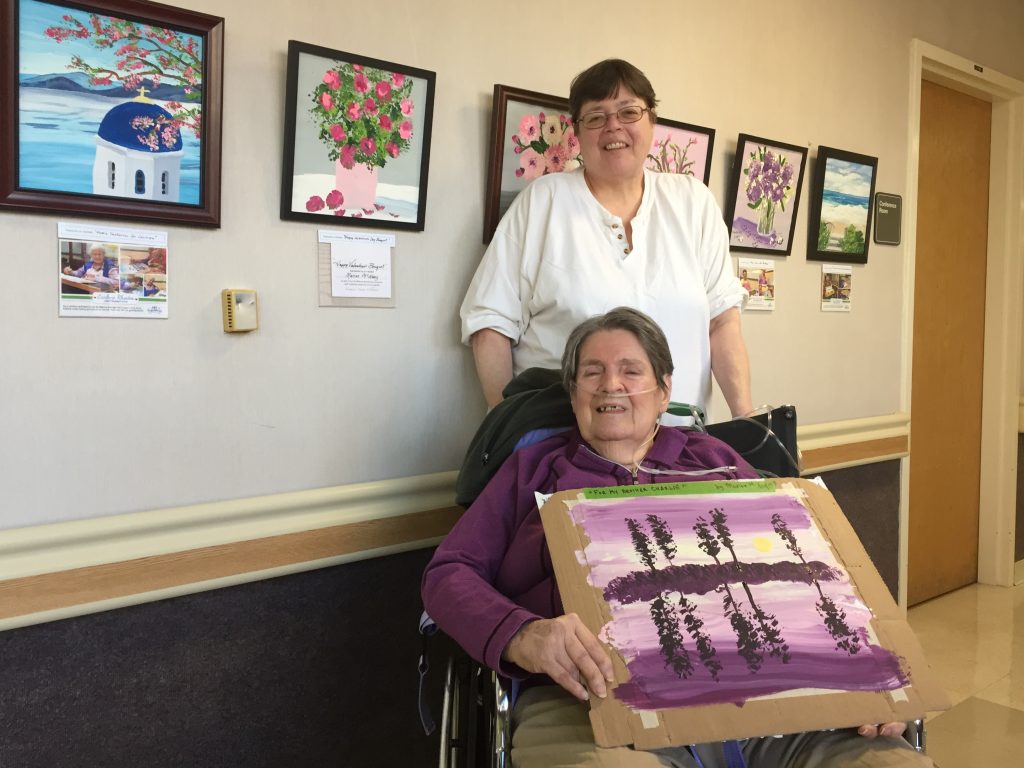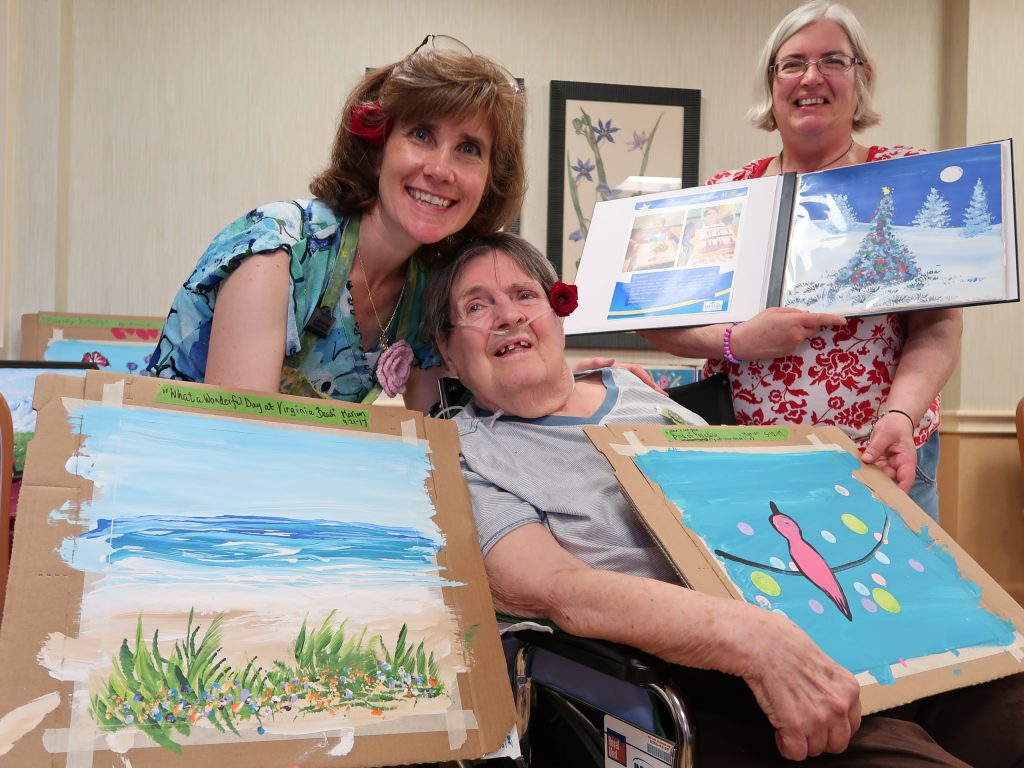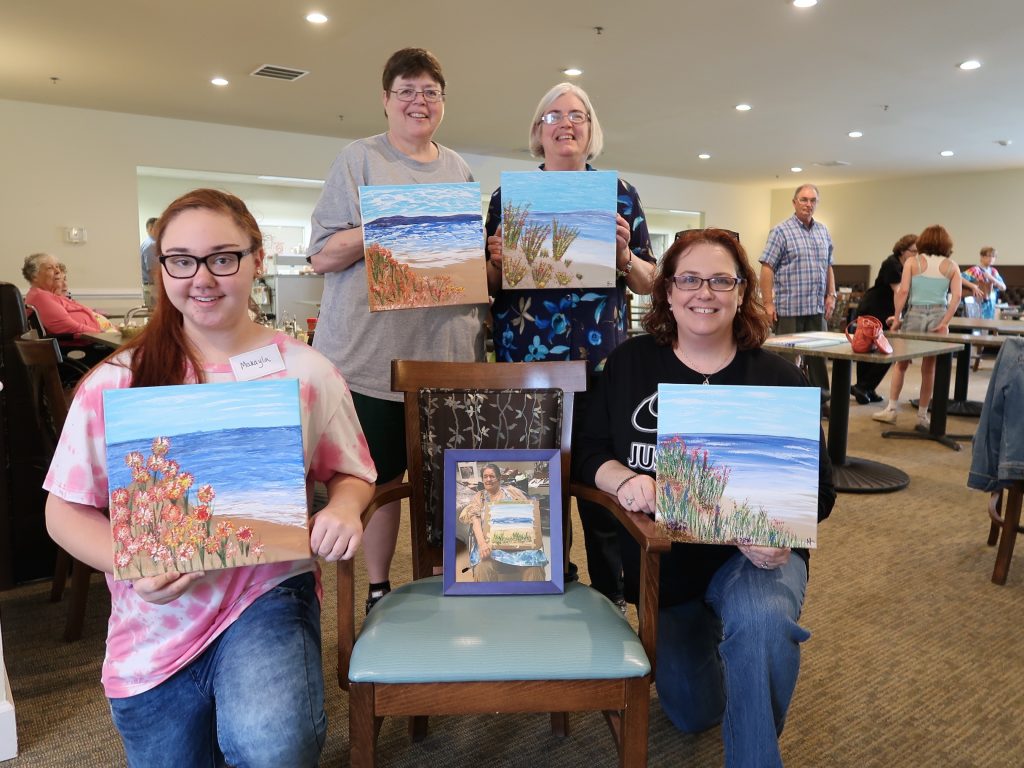 Since the summer of 2017, the daughters of one of our former clients have been sponsoring other nursing home residents to participate in our creative aging programs through a scholarship in their mom's honor and memory. We are so very grateful, as are the many seniors who've painted because of their generosity!
"Our mother, Marion McAboy, had the rewarding experience of painting for the first time due to the generous gift of a late patient and his family. The fact that Mom had dementia and a stroke did not stand in her way of enjoying this creative activity.
After seeing how much our mother enjoyed her experience, we wanted it to continue. It proved to us to be a beneficial and needed therapeutic experience for both patient and family. Mom used to tell us as kids that embracing the unknown of new experiences can be challenging but exciting, like an adventure.
Thus, in memory of our Mom, it is our honor and privilege to establish 'Marion's Adventures.' This is a monthly gift for other patients to enjoy an opportunity to enjoy a fun and rewarding creative experience and thereby allowing them as well as us to share in Mom's fulfilling adventure."
Connie Gier and Sharon Connor , October 2017